In a recent article on Think With Google.com, Celie O'Neil-Hart and Howard Blumenstein wrote "When it comes to online video, one word summarizes the trends in consumer behavior: 'more.'" They go on to say that the data shows consumers are spending more time on more devices with more focus and passion for online video than ever.
Stand out from your competitors by including video on your company's website.
Todd Hartley, the founder and CEO of WireBuzz, has written "If you've been following digital marketing trends, it's no surprise that video is shifting and shaping the world of marketing more than ever in 2017. And if there's anything to take away from 2016, it's that video is no longer an option for marketers..."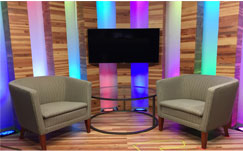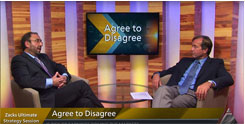 How can you leverage the effectiveness of
Video

?

People are the most visually oriented today than they've ever been.

Video can tell a more compelling story than just words and pictures on a page.

Video is an ideal way for your company to:
Introduce a product
Provide company background
Build brand awareness
Featured industry experts
And more
At Zacks, we've experienced firsthand the power video has to increase audience share, time spent on our site and ultimately product sales.
The video production division of Zacks Investment Research has been producing professional quality, on demand and streaming video for Zacks.com and their divisions for seven years. If you've been searching for a studio production service for your content creation, let us put our expertise to work for you. Our professional team will work with you to create engaging video content for all of your video projects.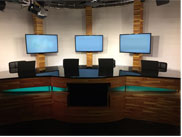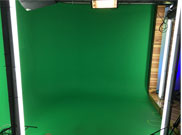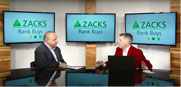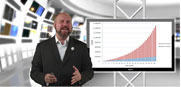 "Zacks' studio is filled with quality gear and an experienced team, including edit, shoot, sound and on-camera talent. This makes coordinating the full production efficient and professional. " Jeff Walker, CEO, Content Carnivores

Our full service, HD video production facility, complete with four set areas and control room, is located in downtown Chicago. We offer professional video production, as well as pre- and post-production services for consumers, organizations and corporate clients. We're experienced in both broadcast and corporate video programs, and we're confident that we can be a very effective video production partner for you.
Production Services We Offer:
2D and 3D Animation

Still Graphic Creation

Studio Recording

Studio Features Include:
Existing anchor and one-on-one interview set

Green screen Stage that seats two people

Stand-up/ demo area

Full LED lighting grid

Two robotic cameras and one stationary camera

Large screen on set, video monitors for client branding material

Background lighting and full control room

We also offer Video Post-Production, where our Executive Editor can work with you to assemble all of the video elements into the final program for your project.
The Zacks Studio Productions Team is committed to effectively partnering with you for all of your video production needs. We can provide all of the above outlined services or only the ones you require. We quote projects on an hourly basis where pre-established rates determine a projects cost. We strive to deliver a professional quality product at affordable prices.*Rates may change without notice.
If you have any questions about our services, or to discuss an upcoming project, please don't hesitate to contact our Director of Production Services:
Terry Ruffolo
312-265-9213
truffolo@zacks.com
He's also happy to arrange a time with you to come in to tour our production facility.